Global Guru's names Ed Deci and Rich Ryan as two of the "Worlds Top 30 Education Professionals for 2014."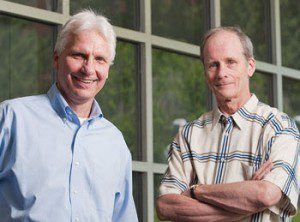 On July 29, 2014, Edward Deci and Richard Ryan were honored with impressive rankings of Numbers 14 and 22 in the Education category for Global Gurus. Congratulations Ed and Rich!
Edward L Deci is professor of psychology and Gowen Professor in the Social Sciences at the University of Rochester. Engaged in a program of research on human motivation that has led to Self Determination Theory which was applied in many contexts in order to anticipate and observe behavioral changes. He published ten books which are translated into many languages including Japanese, German and Spanish. He gives lectures and consultation to many corporations, public school systems, mental health agencies, universities and government bureaus of many nations.
Richard Ryan is a member of clinical faculty and Director of Clinical Training as well as a member of several associations. He has published 250 articles based on research chapters and became the co-developer with Edward L Deci on Self Determination Theory SDT. He also did a collaboration with a number of graduates for doing a wide range of research including ostracism and stigmatization, mindfulness and health and motivated decision making. He also explores the cross cultural importance of human demands for autonomy and relatedness the sources of within person variability in vitality and the characteristics and consequences of eudaimonia.
– See more at: http://www.globalgurus.org/education/educationgurus30.php#sthash.7Nt1PPUJ.dpuf